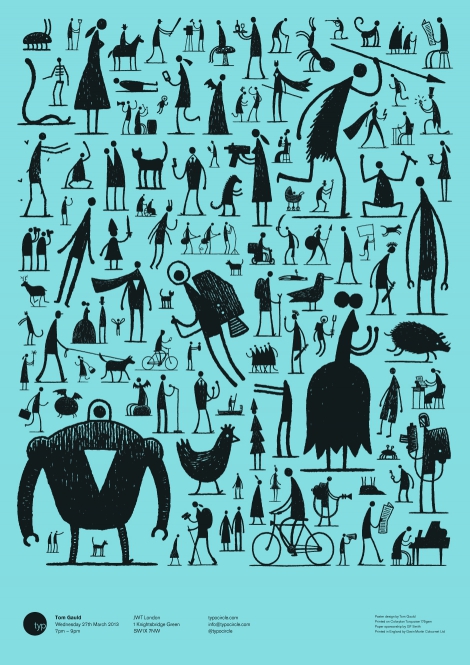 Illustrator and cartoonist
Event Details
JWT Building 1 Knightsbridge Green
London SW1X 7NW
27 March 2013 7:00pm
Tom Gauld is a much-lauded cartoonist and illustrator, based in London.
His style ranges from an economy of simple silhouettes to the fantastically intricate – yet the result is always intelligent, hilarious and loaded with character.
His work effortlessly combines the epic with the mundane – astronauts bickering on the moon, to soldiers in a great war 'waiting for the whole thing to blow over'. Gauld's cartoons remind us that even 1000 years in the future, people will still need to decide what's for lunch.
His brilliantly witty and charismatic cartoons grace the pages of the Guardian newspaper and are a regular part of its Saturday Review section.
Gauld has created a number of books including Guardians of the Kingdom, 3 Very Small Comics(Volumes One to Three), Robots, Monsters etc., Hunter and Painter and The Gigantic Robot. His cartoon Move to the City ran weekly in London's Time Out 2001-2002.
Tom's latest book You're All Just Jealous of my Jetpack, a collection of his weekly cartoons for the Guardian, will be out in Spring 2013.