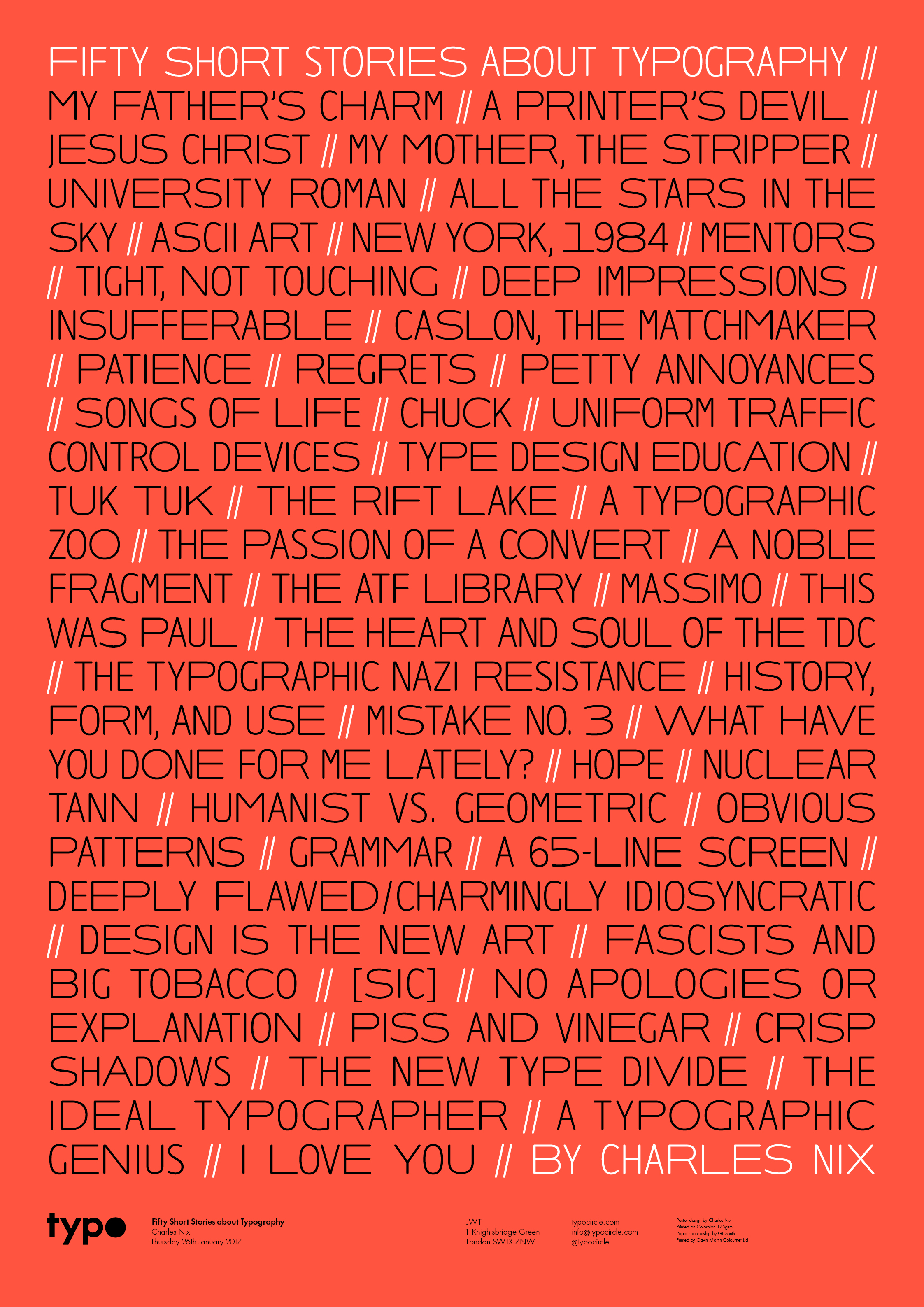 Event Details
JWT
1 Knightsbridge Green
SW1X 7NW London
United Kingdom
26th January 2017 from 7:00pm
The Typographic Circle are pleased once again to host the NYC Type Directors Club Exhibition during its travels around the world.In addition to hosting the exhibition, we will also have the pleasure of a talk by Charles Nix, Chairman emeritus of the Type Directors Club. Charles Nix is an American designer, typographer, and educator. He is Chairman emeritus of the Type Directors Club and has spent the last 25 years designing books and typefaces, and teaching typography and graphic design. Since 2015, he has been a Senior Type Designer at Monotype in New York.There will be opportunity to view the exhibition following the talk. Join us for a drink while looking at beautiful award-winning typographic work.
—
Please note that this event is at JWT, Knightsbridge. No tickets will be available on the door. Refunds are not possible in the week before the event.
The talk starts at 7pm. Please arrive early and have a chat with us and the other guests. If you arrive late, you may not be able to get in.