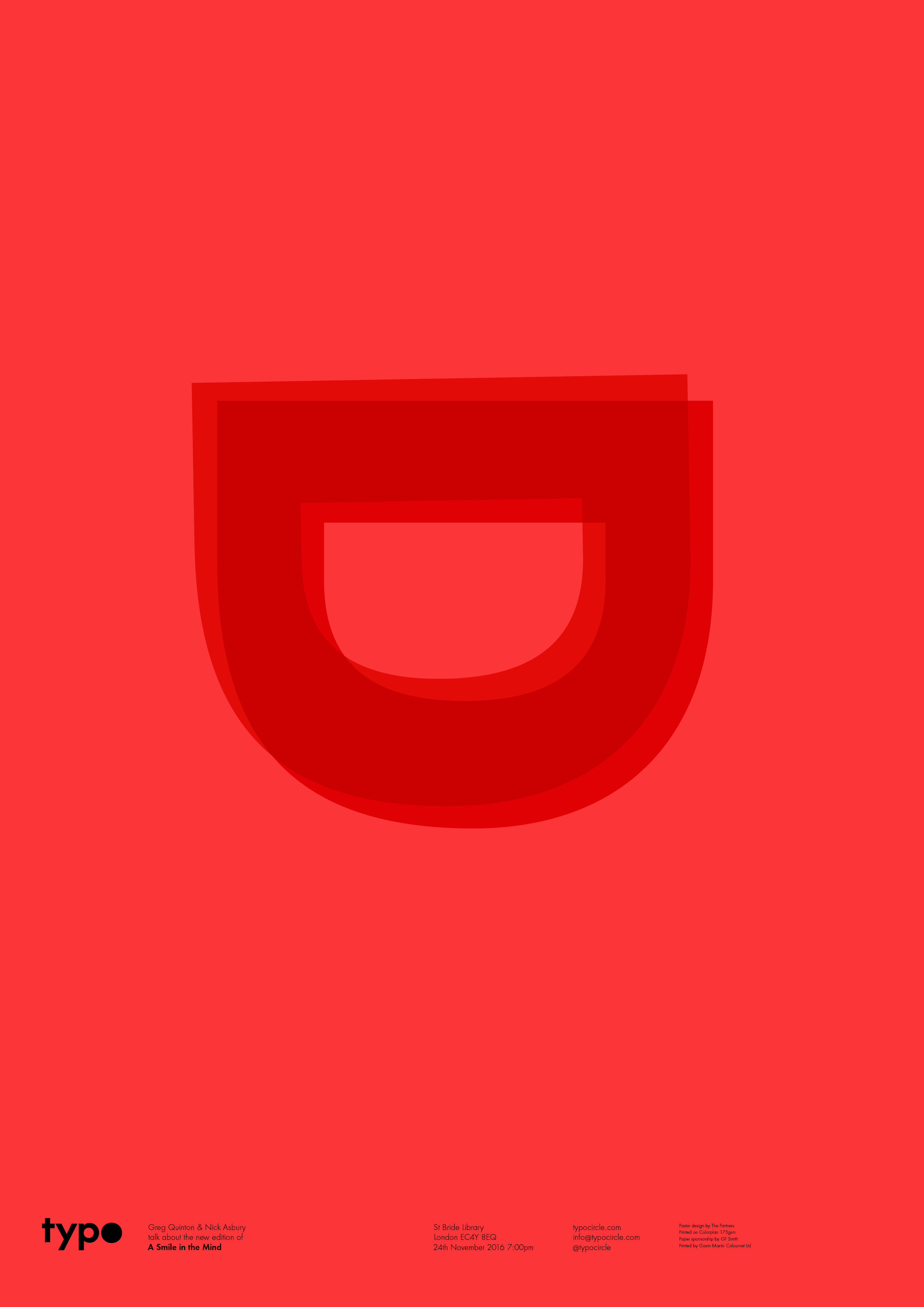 Event Details
St Brides, 14 Bride Lane
London EC4Y 8EQ
24th November 2016 7:00pm
A Smile in the Mind is the definitive guide to witty thinking in design and branding.  First published in 1996, the influential original has been extensively revised and updated by Greg Quinton (The Partners) and Nick Asbury (Asbury & Asbury). In this talk, they discuss the thinking behind the update and the role of wit in design today.
Greg Quinton has over 25 years' experience in branding and design at The Partners. He became Executive Creative Director in 2003 and has helped expand the business to New York and Singapore. He has won in excess of 200 international design awards including Black and Yellow D&AD pencils, and he has a work in the permanent collection at the V&A, London. Passionate about design education, he was D&AD Chair of Education before joining the Executive team.
Nick Asbury is a writer for branding and design, and one half of creative partnership Asbury & Asbury, whose projects include Disappointments Diary (an appointments diary with a series of disappointing twists), Corpoetics (corporate language rearranged into poetry), Pentone (the verbal equivalent of Pantone) and Mr Blog (documenting the 'Mr' shops on Britain's high streets). Nick has won two yellow pencils in Writing for Design at D&AD. He frequently writes forCreative Review and the design press.