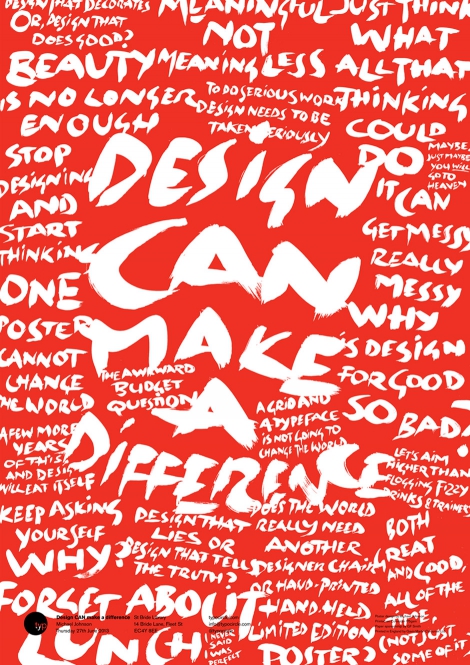 Design CAN make a difference
Event Details
St Bride Library 14 Bride Lane
London EC4Y 8EQ
27 June 2013 7:00pm
Michael Johnson is founder of internationally renown brand consultancy Johnson Banks.
In twenty years of business he's worked on countless projects for the British Government, art centres in Philadelphia and Paris, a space observatory in Japan and exhibitions in China.
Recently identified as one of Britain's foremost designers by both The Guardian and Independent newspapers, Johnson has led an enviable scope of projects – from The Science Museum, the British Film Institute (BFI), and more recently the rebrand of their first airline, Virgin Atlantic.
Aside from their 'corporate' clients, Johnson Banks have become known for their groundbreaking work in the charity sector; forging rebrands and campaigns for Shelter, Save the Children, the Acumen Fund and the UK's largest Cystic Fibrosis charity.
Johnson writes and lectures worldwide on brand and identity issues, has won most of the design world's most prestigious awards, and has just finished the second edition of his first book, Problem Solved (Phaidon Press), which came out in autumn 2012. He's working on at least two other book projects. In spare moments he edits the incredibly popular design blog, Thought for the week.