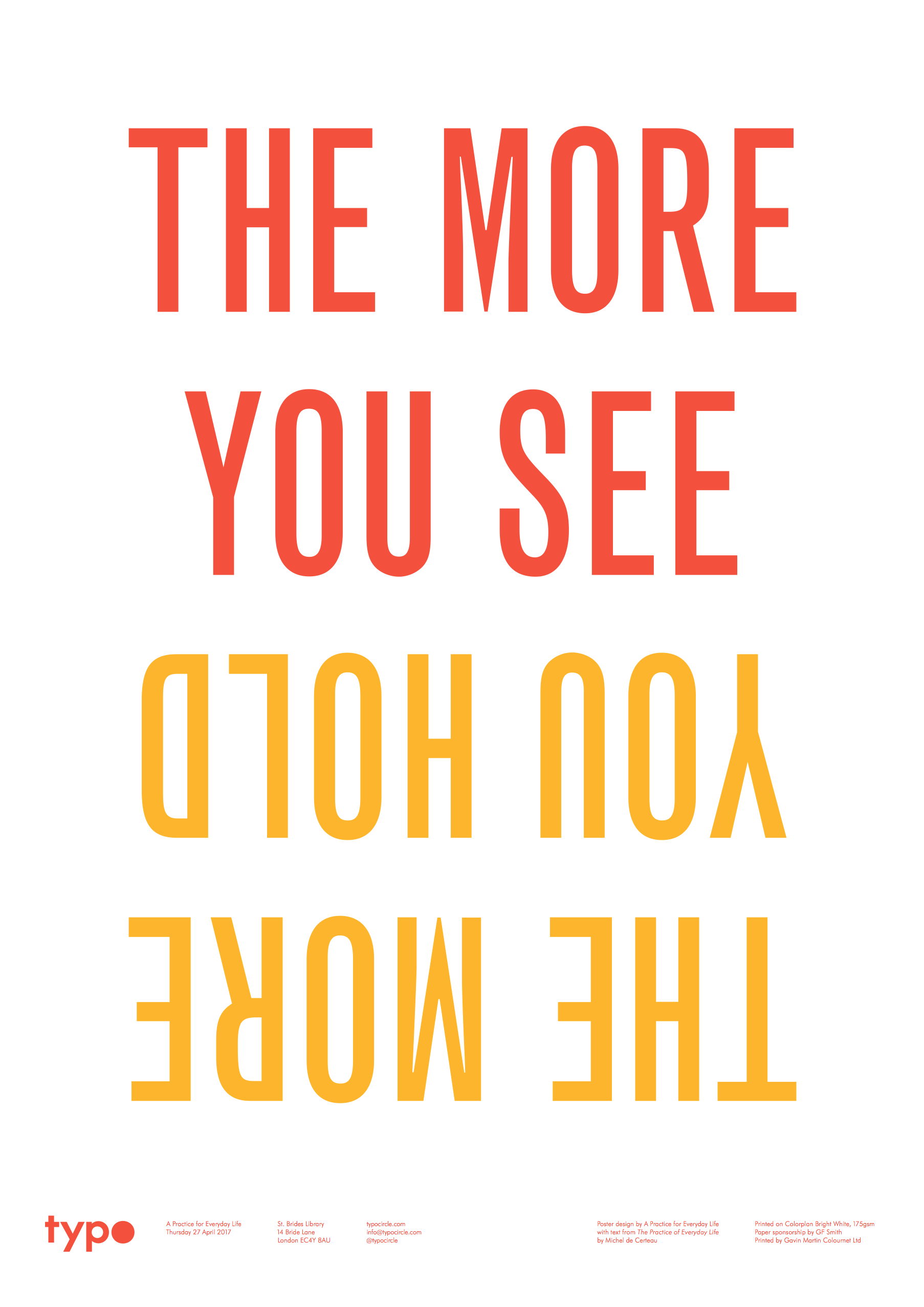 Event Details
St Brides, 14 Bride Lane
London EC4Y 8EQ
27th April 2017 — 7:00pm
A Practice for Everyday Life
is a London-based graphic design studio founded by Emma Thomas and Kirsty Carter in 2003. Their work includes art direction, identities, publications, exhibitions, type design, signage, packaging, and digital.
–
APFEL works with like-minded companies, galleries, institutions and individuals, with a research-led approach and conceptual rigour that results in meaningful and original work. Recent projects include the design of the catalogue for David Hockney's current retrospective at Tate Britain; a new visual identity and typeface for Asia Art Archive; and the exhibition and publication design for Artangel's exhibition Inside: Artists and Writers in Reading Prison.
–
They are currently working on the exhibition and book design for the forthcoming Basquiat exhibition at the Barbican Gallery, which opens this September.
—
Please note that this event is at St Bride's, Fleet Street. No tickets will be available on the door. Refunds are not possible in the week before the event.
–
The talk starts at 7pm. Please arrive early and have a chat with us and the other guests. If you arrive late, you may not be able to get in.