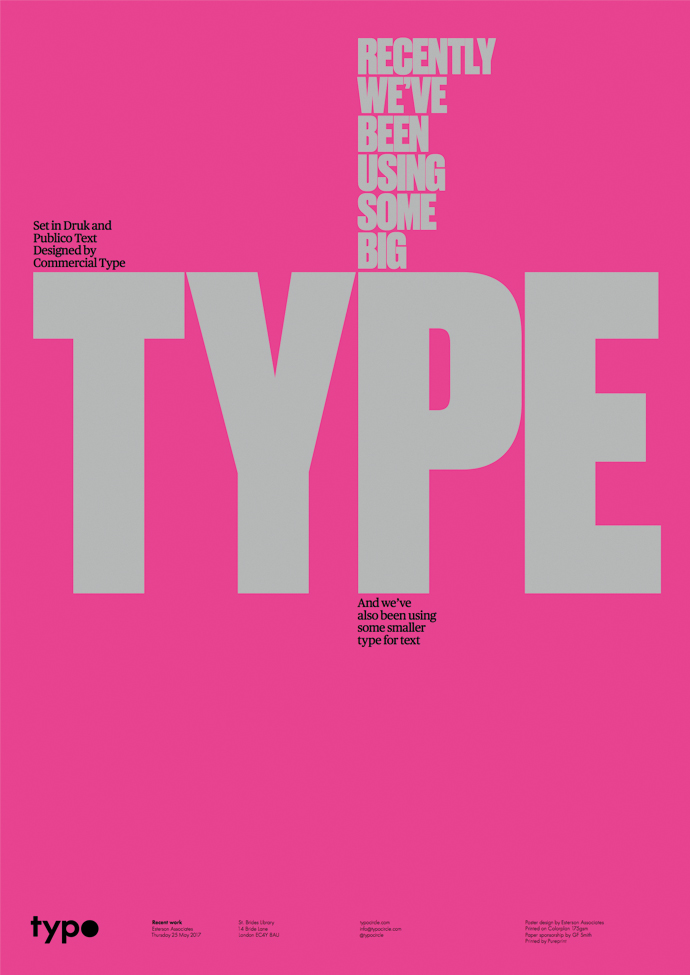 Some Recent Work
Event Details
St Bride Library 14 Bride Lane
London EC4Y 8EQ
25 May 2017 7:00pm
From big newspapers to small magazines. Why Googletranslate is our best design tool. Spoiler alert: No websites will be shown.
Influential editorial designer, Simon Esterson is known for his work on projects such as The Architectural Review, Blueprint, Domus and The Guardian. As well as running design studio Esterson Associates, Simon is co-owner and art director of Eye magazine.
—
Please note that this event is at St Bride's, Fleet Street. No tickets will be available on the door. Refunds are not possible in the week before the event.
The talk starts at 7pm. Please arrive early and have a chat with us and the other guests. If you arrive late, you may not be able to get in.