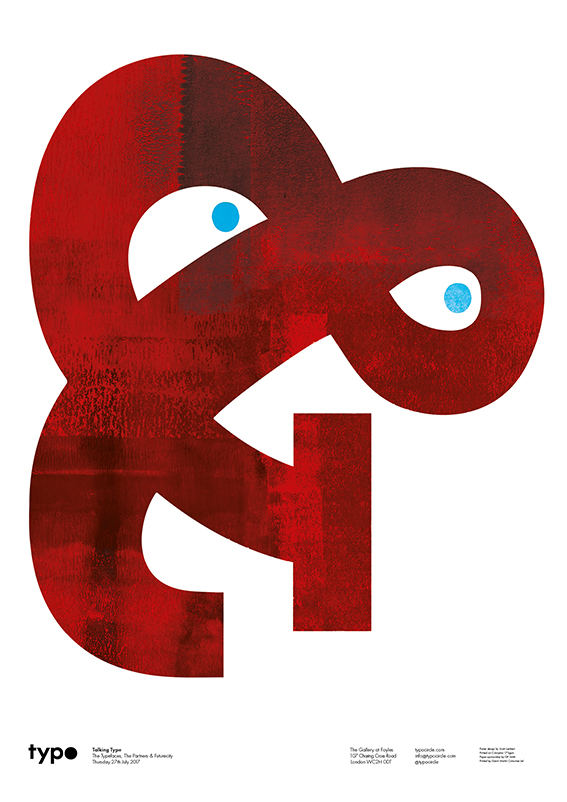 Event Details
Floor 5, Foyles,
107 Charing Cross Road
Soho
London WC2H 0DT
27 July  2017, 7:00pm
The Partners & TypoCircle are proud to present The Typefaces by Scott Lambert.
As part of the Futurecity curated series at The Gallery at Foyles, The Partners' Design Director, Scott Lambert will be presenting his book The Typefaces, discussing his inspirations and the joy of looking at familiar things in new ways.
The Typefaces are award-winning 'faces in type'. It's that simple. They appeal to the designer in every child and the child in every designer.
They started as a charming book with all 26 letters of the Roman alphabet together with slightly odd rhymes. They then escaped on to T-shirts and posters.
Introducing The Typefaces along with the new series, Numbered Editions. If you don't manage to get tickets to this event, The exhibition will open Saturday 15 July and run until Sunday 30 July.
—
The talk starts at 7pm. Please arrive early and have a chat with us and the other guests. If you arrive late, you may not be able to get in.