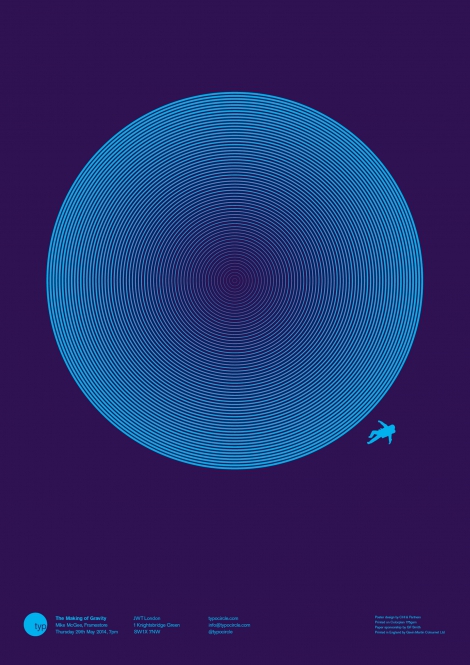 Framestore: The making of Gravity
Event Details
JWT Building 1 Knightsbridge Green
London SW1X 7NW
29 May 2014 7:00pm
Join Framestore's Creative Director & Co-founder, Mike McGee, for a unique behind-the-scenes look at the making of Gravity, and an inspirational presentation of their recent groundbreaking work. We hope you'll be as awestruck as we were when discussing the mammoth journey they went on to create the Oscar-winning film. This is one not to be missed.
Framestore create extraordinary experiences. They combine award-winning craft and relentless creativity with tomorrow's technologies, making the impossible possible.
They are global leaders in visual effects – having won every major industry award – creating moving images, content, design and digital for the advertising, entertainment and film industries.
Collaborating from the conception of a project, they bring a creative and technological problem-solving approach to our partners' business challenges, engaging consumers through groundbreaking visual experiences that are driven by insight and innovation.
Their global team is connected through a realtime production pipeline, enabling 900 colleagues to collaborate on projects, wherever they are in the world. Their talent, experience, and innovative technology continue to help their clients push boundaries and break new ground.