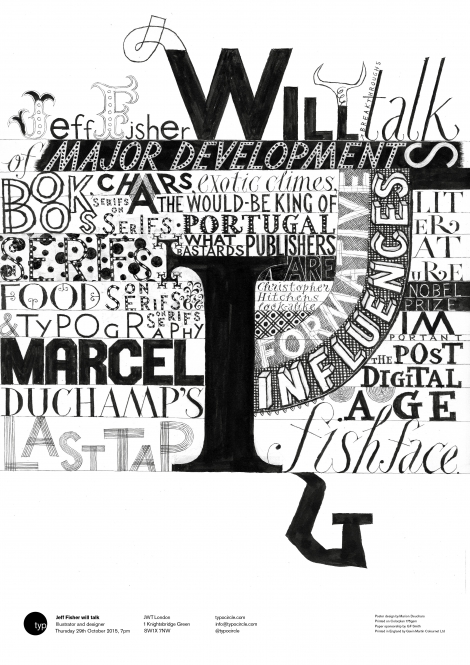 will talk Illustrator & designer
Event Details
St Bride Library, 14 Bride Lane,
London EC4Y 8EQ
29 October  2015, 7:00pm
Jeff Fisher is an internationally renowned illustrator and designer with over 1,000 book covers to his credit for publishers all over the world.
Jeff hails from Melbourne Australia where he studied Fine Art – Film  and Animation at PIT in the 70s. He flirted with London for a while before getting trapped in France in 1993.
Jeff has authored a number of books including Birds, How to Get Rich, Pass the Celery Ellery, The Hair Scare, and The Hunting of Snark.
The bulk of Jeff's work has been book cover design as well as working in design and exhibiting regularly in Paris and London.
Recent clients include New York Times, Hermes, Rizzoli & Festa Literaria Internacional de Paraty (Brazil).