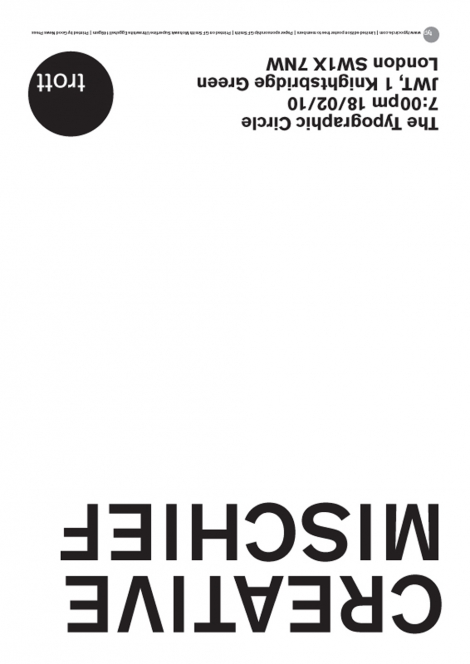 Creative Mischief
Event Details
JWT Building 1 Knightsbridge Green
London SW1X 7NW
18 February 2010 7:00pm
The legendary creative Dave Trott; the man responsible for some of the most memorable ads of the last 30 years.
His work has influenced popular UK culture several times over. Winner of the 2004 D&AD President's Award, Dave graduated from the Pratt Institute in New York, majoring in Advertising before going to work on Madison Avenue. Since then Dave has founded several of his own agencies including GGT and Bainsfair Sharkey Trott. He is now Executive Creative Director at CSTTG.
He is the author of every advertising graduates favourite book "How to get your first job in advertising" and the more recent "Creative Mischief"; reviewed by The Sunday Times as "genius".
His acclaimed blog posts for Campaign magazine and the CSTTG website have become must-reads for those aspiring to a career in advertising.