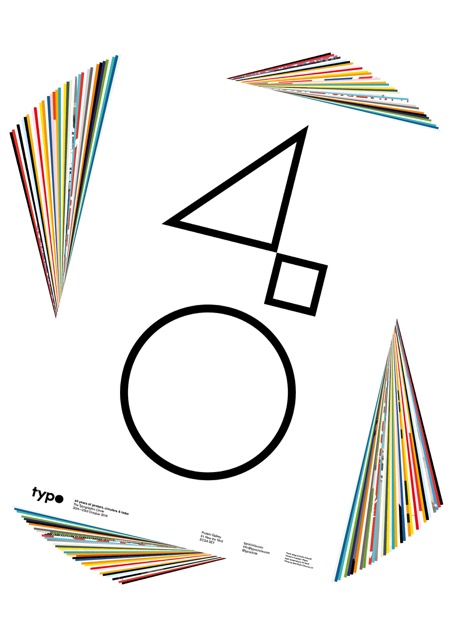 Working with our good friends at Sutherl& Studio and NB, we pulled together 40 years of TypoCircle posters and Circulars, as well as some incredible ephemera, diligently squirrelled away by past committee members for such an occasion as this.
The anniversary was also marked by officially changing the name from The Typographic Circle to our more commonly known descriptor 'the TypoCircle'. NB, Studio Sutherl& and Jon Bateson designed a new logo which has been crafted by Bruno Maag.
A publication comprising of three parts has also been produced to support the exhibition. The first section features an essay by the wonderful Lynda Relph-knight based on incredible research from TypoCircle's very own Sallyanne Theodosiou. The second is dedicated to spreads from all of the Circulars produced by Domenic Lippa and his team at Pentagram. And the final section contains 40 individual posters from the TypoCircle archive. Copies of this book were sold at the show, and will soon be available to purchase online.
In typical TypoCircle style we rallied our friends to put on what proved to be a fantastic show. Now is as good a time as ever to say a big thank-you to all those involved, for giving so much of their time, resources and effort.