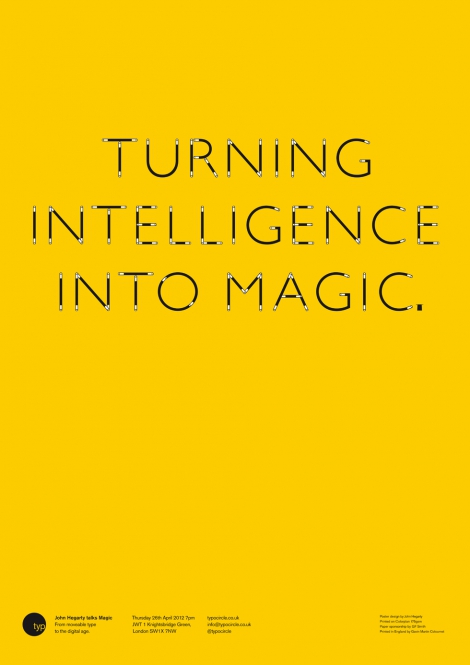 Turning Intelligence into Magic
Event Details
JWT Building 1 Knightsbridge Green
London SW1X 7NW
26 April 2012 7:00pm
John started in advertising as a junior Art Director at Benton and Bowles in 1965. He almost finished in advertising 18 months later, when they fired him.
After joining the Cramer Saatchi consultancy (which became Saatchi & Saatchi in 1970) as a founding share- holder, John left in 1973 to co-found TBWA London as Creative Director. The agency was voted Campaign's first Agency of the Year in 1980.
John started Bartle Bogle Hegarty in 1982, which was soon to become one of the most talked about and awarded advertising agencies in the world. The Agency has won every Agency of the Year accolade and every creative award possible and has been at the forefront of the industry for 27 years, with John being responsible for campaigns such as the ground breaking Levi's commercial starring an unknown model called Nick Kamen, and introducing the British to the phrase 'Vorsprung Durch Technik' for Audi.
He was the first to pick a young model/actor called Brad Pitt to star in a commercial and he also pioneered the importance of music in Levi's commercials. The result being the soundtracks from seven Levi's commercials getting to the UK number one spot. John also oversaw the phenomenon Flat Eric, who kicked Eminem off the number 1 singles slot in 1999.
In June 2011, John was honoured for his creativity at the Cannes International Advertising Festival, being the recipient of the inaugural Lion of St Mark's Award. In the same month, he successfully launched his book 'Hegarty on Advertising – Turning Intelligence into Magic'.