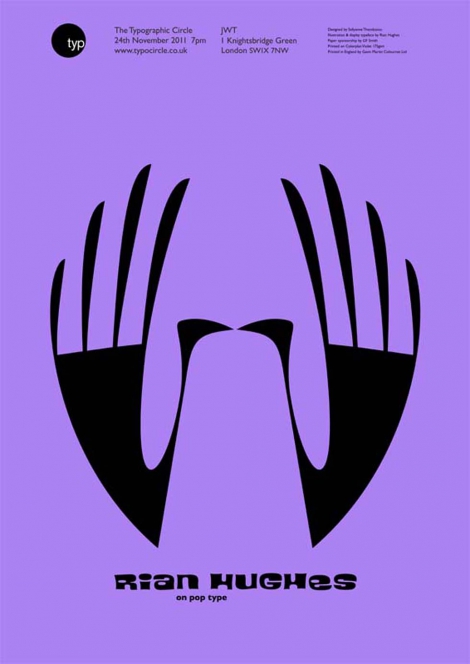 On Pop Type
Event Details
JWT Building 1 Knightsbridge Green
London SW1X 7NW
24 November 2011 7:00pm
Rian Hughes is "One of the most successful and prolific designer/illustrators of the past 20 years" [Roger Sabin, Eye magazine].
He has worked in design, illustration, advertising and publishing on many projects covering music, exhibitions and books, and drawn comics for many years working with people such as Grant Morrison and Paul Gravett. He is the author of numerous books, of which Cult-ture: Ideas can be Dangerous and Lifestyle Illustrations of the 60's are the latest. He also designs his own typefaces and runsdevicefonts.co.uk.
He has created lettering and logo designs for clients such as Marvel Comics (X-Men) and DC Comics (Batman), and is the creator of many popular fonts.