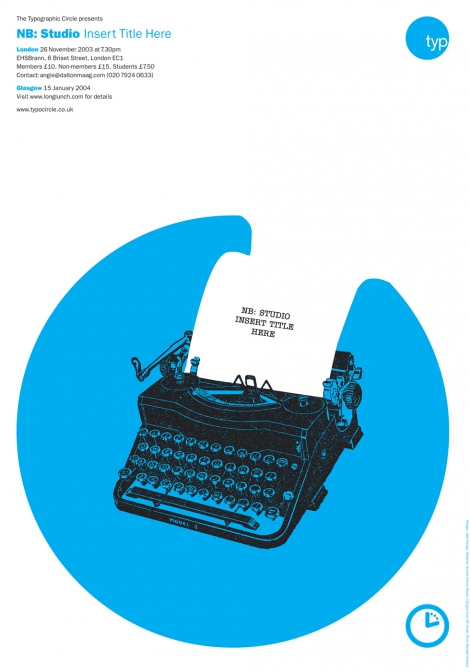 Insert Title Here
Event Details
EHSBrann 6 Briset Street
London EC1
26 November 2003 7:30pm
NB is an award-winning, multi-disciplinary branding and communication studio. Established in 1997, it is owned and creatively directed by Nick Finney and Alan Dye.
NB's client list is as diverse as its work, covering both public and private sectors, the arts, retail and property as well as the not-for-profit sector. NB have experience in a range of disciplines such as digital, packaging, branding and brand guardianship, retail point of sale, advertising as well as print.
NB work hard to find the 'great idea' that each project needs, and follow it up with clear thinking and crafted expression. NB work with the best people to suit their clients' needs, and provide solutions that are beautiful, effective and appropriate.
Current clients include: University of Oxford, Land Securities, John Lewis, Pernod Ricard, Waitrose and Channel 4.