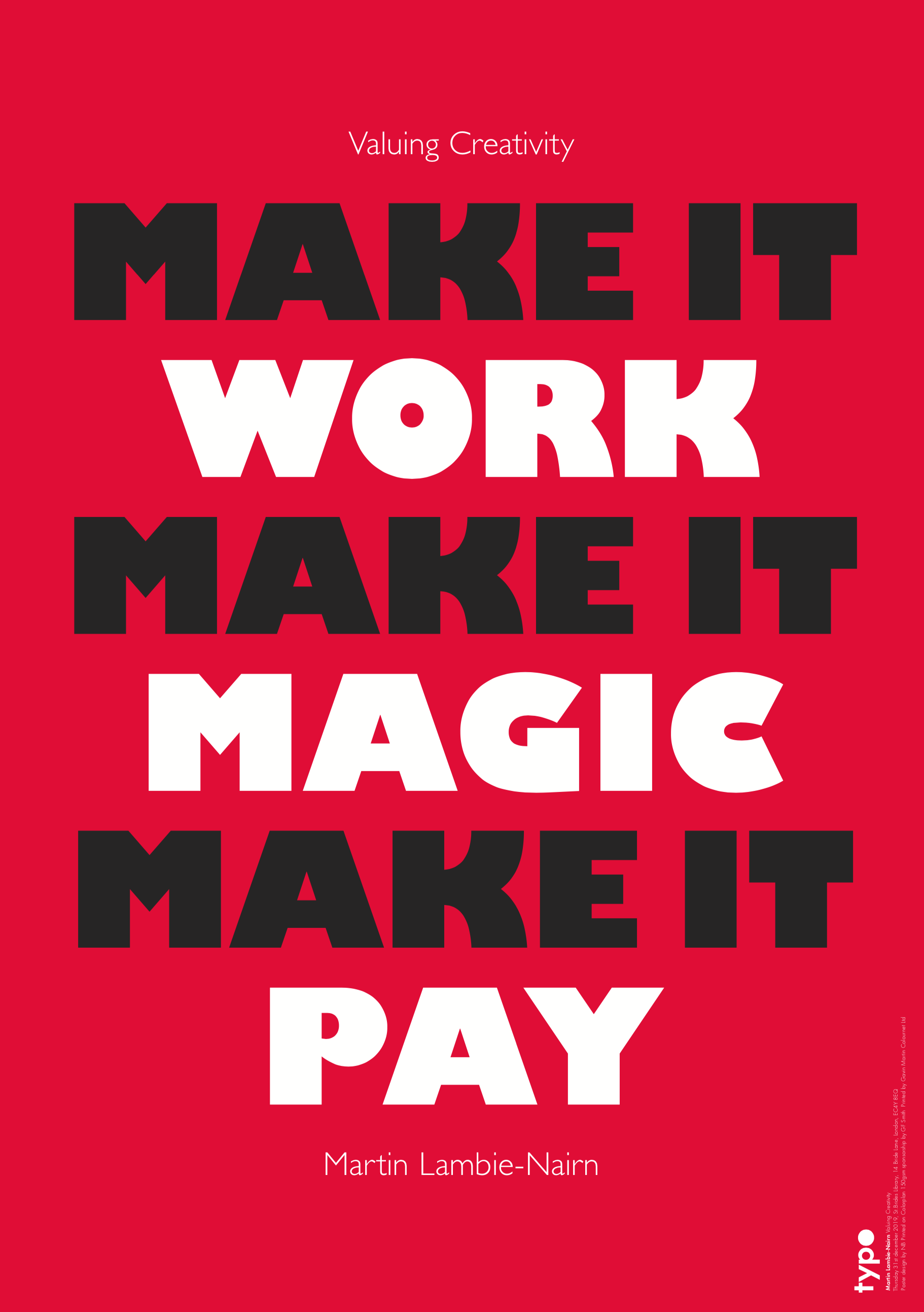 Event Details
St Brides Library
14 Bride Lane,
London EC4Y 8EQ
31st October 2019 from 7:00pm
Valuing Creativity: Make it work, Make it magic. Make it pay.
TypoCircle presents Martin Lambie-Nairn
Martin Lambie-Nairn is an English designer. He was the founder of his eponymous branding agency Lambie-Nairn and is currently the creative director of branding agency ML-N. Martin Lambie-Nairn is acknowledged for having redefined television brand identity design, being the first to embrace computer technologies to apply branding to screen-based media.
Amongst his most prominent works are: the original Channel 4 logo and idents created in 1982; the batch of 30+ idents for BBC Two that first aired on 16 February 1991; and the 1997 corporate re-brand for the whole BBC. He, in conjunction with his agency, also created launch packages for certain other BBC channels.