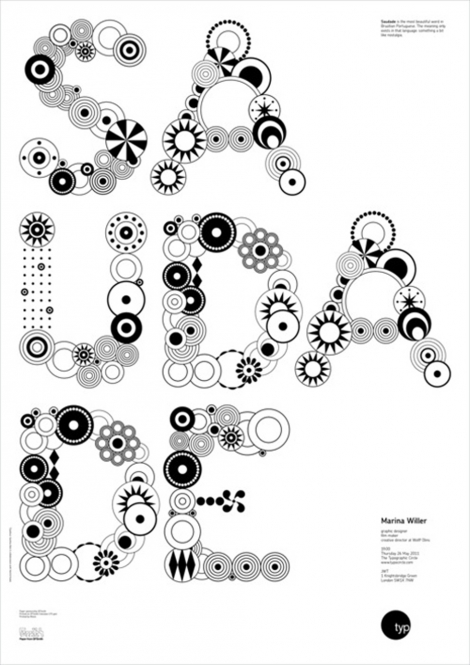 Event Details
JWT Building 1 Knightsbridge Green
London SW1X 7NW
26 May 2011 7:00pm
Marina is a graphic designer, film maker and partner at Pentagram Design.
Perhaps best known for the Tate identity (produced with Brian Boylan) during her time as Head Creative Director at Wolff Olins in 1999, Brazilian-born Willer first came to London 15 years ago to study at the Royal College of Art.
For 13 years at Wolff Olins Marina worked on major identity schemes that include the Southbank Centre, Amnesty International and Russian telecoms operator Beeline.
Her films have been shown at Cartier Foundation in Paris, ICA in London and various prestigious film festivals like Clermont Ferrand and Rotterdam film Festival. She made the film "Exposed" that introduced the exhibition of Richard Rogers in the Pompidou Centre and in the Design Museum.
Marina has also been an external examiner at the Royal College of Art and was nominated for the AGI (Alliance Graphique Internationale).
Awards include best Brazilian short film in São Paulo Film Festival, 2004 and Best British Promotional Film in Promex 2000. Grand Prix in Design Effectiveness award 2002, for Oi and gold for Macmillan 2007.