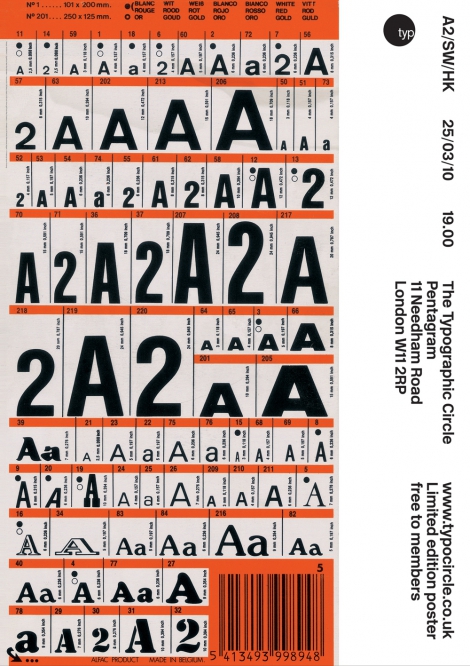 Event Details
Pentagram 11 Needham Road
London W11 2RP
25 March 2010 7:00pm
A2/SW/HK is an independent design studio formed in 2000 by Scott Williams and Henrik Kubel.


The team has a conceptual approach to problem solving across various disciplines, including design for print, screen and environment. A2/SW/HK create bespoke typefaces and custom-made design solutions for each project that are informed and shaped by a clear understanding of both content and context.
Both partners also run type foundry A2-Type. Established to release and distribute over a decade's worth of specially crafted typefaces the foundry offers access to a unique collection of fonts. A2 Type launched in Autumn 2010 with a selection of 15 fonts specially created for print, screen and environment.
Both partners are members of Alliance Graphique Internationale, AGI.